a coach in your corner!
Adventure awaits at every turn.
Private training
From training an assistant coach to become a head coach, or training an athlete to be key player, CoachEvals can help you get to the next level. Private training is individualized and customized to the needs and no two offerings are the same. Contact us today to discuss your needs!
club best practices
CoachEvals staff has experience running a club. From designing a mission statement, to running very efficient and objective tryouts, CoachEvals can help you move your organization to the next level. Contact us today for additional information.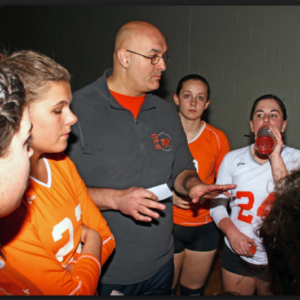 beach/grass training
Playing doubles on the beach and grass is a great way to build all skills effectively. From beach to grass, playing outside gives athletes an opportunity to explore skills that traditional "training" may not hit. We have very experienced coaches that have more than 20 years experience playing in these environmnents. The game has overlapping skills, but is much different in execution and methodologies that can lead to greate success across the board. Contact us today for additional information!
Technology and sport
Coming from a background of technology, many of the trainers within CoachEval's pride themselves on the use of technology to help solve today's complex coaching challenges. From self-awareness training, to video review, sport psychology and statistics tracking, it is important to incorporate technology into your program. We can help get you started with some basic education and strategies to help your team move to the next level.
Our Location
We are based in the greater Philadelphia area, but have numerous members of the team that have travelled about the country to teach other coaches some great techniques and we promise not to disappoint! Book us for your next coaching education, coach evaluation, athlete evaluation or simply "guest" camp director! Whatever your needs are, we are here to serve!
About Us
CoachEvals.com's mission is to provide top rated coaching and athletic evaluations, training and education to coaches of every sport. CoachEval staff and educators strive to help each and every coach, athlete or team excel in their journey to become the best they can be.
who we are
CoachEvals was started by Doug Blystone, a current CAP Cadre member who has more than 20 years coaching experience. Doug holds a master's in Coaching and Athletic Administration as well as Information Science…A perfect blend of technology and coaching! Doug also holds a Level II Strength and Conditioning Certification, Sports Nutrition Certification and Personal Training certifications.
Doug started CoachEvals because he realized early on, it's best to be a life long learner. No one person can know it all and we are all stronger together! As you can tell by the educational credentials that Doug holds, he is truly a life long learner. Contact him today for a no obligation discussion on how CoachEvals can help your team, club or organization be better for your athletes!